Fishing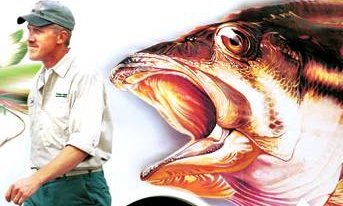 'I wish I'd picked number 1 now', John whispers to Cilla Black - Joe_Curr
The special effects budget for Jaws 5 ran out pretty early on. - HC
REVENGE! Anglers beware for the trout send in the secret weapon. Mwahahahaha! - LordVader
The first fish ventriloquist show off his new puppet Clive - Greasy luva
Once i'd married her, the fat old trout really let herself slip. - mattbibbings@yahoo.co.uk
The Human type Fly wasn't to Trout's taste - Ben Pearce - UK
'And don't forget me crisps' Sharon tells Bob at the Cardiff nightclub hotspot - Scrumpydoode
mmm Something smells fishy Bob said!!! - I woulda expected it from someone else by now! Daniel Melb Aus
I once caught a fish this big, and I framed it, Joe Explains! - Daniel Melb Aus
OH, baby back ribs, or shall i go for his buttocks - pur qwelle qwellero
RUN AWAY!!!!! - Cheese molester
The morning after Jeff was not quite so impressed with his 'bird' - Mr Fluffy
Mr Fish was quite surprised by Franks taste in fashion, very appalling!!! - Yep Dan again! gotta love this!